Garmin Forerunner 935
Premium GPS Running/Triathlon Watch with Wrist-based Heart Rate¹
Offers advanced running and multisport features in a comfortable watch you can wear all day, and it only weighs 49 grams
Provides elevation changes with a built-in barometer; altimeter and electronic compass help you keep your bearings
Evaluates your training status to indicate if you're undertraining or overdoing it and offers additional performance monitoring features
Provides advanced dynamics² for running, cycling and swimming, including ground contact time balance, stride length and more
Battery life: up to 2 weeks in watch mode, up to 24 hours in GPS mode, up to 50 hours in UltraTrac™ mode (with wrist-based heart rate), or up to 60 hours in UltraTrac™ mode (without wrist-based heart rate)
Who cares that Forerunner 935 gives you rich data like running dynamics, wrist-based heart rate, training status, FTP and VO2 max? A dedicated athlete like you who's ready to beat yesterday. This premium GPS running/triathlon watch helps you fine-tune your training and recovery to be a better athlete.
Fits Your Wrist and Your Fashion Sense
Forerunner 935 GPS running/triathlon watch features a lightweight, comfortable design you'll be happy to wear all day. The 935 is compatible with our line of easy-to-swap QuickFit® bands. With a band to suit every event, you can easily change from sporty silicone to classic leather and even high-end metal.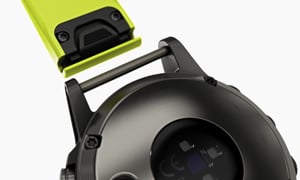 Monitor Your Performance, Training and Recovery
Just how effective is your current training plan? Forerunner 935 will help you monitor your training and recovery so you can better prepare for a race or training cycle. Training status is a new performance monitoring tool that automatically evaluates your recent exercise history and performance indicators to let you know if you're training productively, peaking or overreaching. The new anaerobic training effect metric opens a window of insight to a critical dimension of training, telling you how your training is improving your ability to push the limits. You can even view your overall training load, which measures your exercise volume from the last 7 days and compares it to the optimal range for your fitness and recent training history.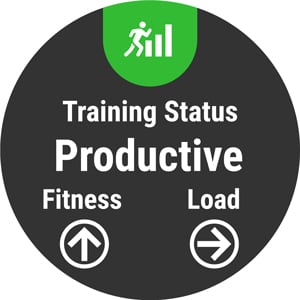 Analyze Your Technique
We're making it easier to get the data you need to improve your form. Let Forerunner 935 measure crucial running metrics² that you can use to analyze your performance. Biomechanical measurements such as cadence, stride length, ground contact time and balance, vertical oscillation and vertical ratio are the key to understanding your form so you can bring your best on race day. These metrics are available with the addition of a compatible heart rate strap² or the compact Running Dynamics Pod, which clips right onto your waistband. Also, take advantage of feature sets to help with cycling and even swim training. In the water, Forerunner 935 will track your distance, pace, stroke count and more.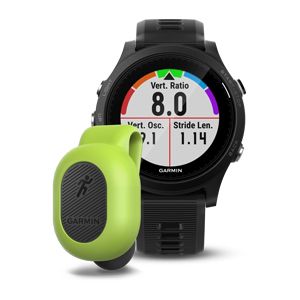 Go Longer Between Charges
Outlast your longest workout with a battery you can rely on, even in the middle of an iron-distance triathlon or ultramarathon. Forerunner 935 features up to 24 hours of battery life in GPS mode and up to 50 hours in UltraTrac battery saver mode. When you're just using it as your day-to-day smartwatch, you'll get up to 2 weeks from a single charge.
Run, Sprint, Swim, Bike, Tri
Your routine is anything but routine. Forerunner 935 lets you change things up with ease thanks to built-in activity profiles for running (indoor/outdoor), cycling (indoor/outdoor), swimming (pool/open water), cross-country skiing, paddle sports, trail running, hiking, strength training and many more.
For brick workouts and du/triathlon races, the auto multisport feature lets you switch sports with just one button press. The 935 is compatible with advanced workouts for running, cycling — and even pool swimming. Create your own custom workouts and download for free from Garmin Connect™ online fitness community. Then review your past efforts on the app or share them with family and friends for added motivation.
Smarter Connections
Smart notifications delivered right to your wrist are just the beginning. When paired with your compatible smartphone3, Forerunner 935 also gives you access to automatic uploads to Garmin Connect, audio prompts, music controls and more. Let your loved ones follow your runs and rides in real time with LiveTrack — or use GroupTrack, which lets you keep tabs on your riding buddies as you go. For getting your data to and from the cloud, if you like the quick connection Wi-Fi® provides, 935 can do that, too.
Follow Your Heart
Wrist-based heart rate might be an easy choice when you want to move without restrictions on race day, but Forerunner 935 gives you the option to tap into much more data with the addition of a compatible heart rate strap. A chest strap heart rate monitor (like HRM-Run™ or HRM-Tri™) unlocks advanced features such as lactate threshold and the HRV (heart rate variability) stress test.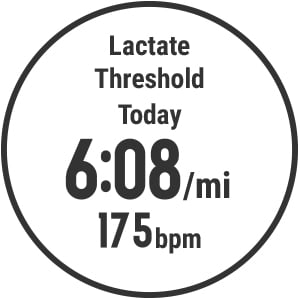 On Your Game, Off the Grid
With Forerunner 935, you're free to go wherever your activities take you — thanks to GPS and GLONASS coverage, which can track better in more challenging environments than GPS alone. Also, a built-in barometer provides you with real-time elevation information. What activities can 935 track? More than you ever thought possible! The triathlon sports are just the beginning, because there is also built-in support for hiking, rowing, golf, skiing, stand-up paddle boarding and lots more.
Customize and Connect
Forerunner 935 GPS running/triathlon watch automatically syncs to Garmin Connect, our free online fitness community where you can review your progress and even share via social media. Log on to Garmin Connect via your desktop, or download the Garmin Connect™ Mobile app to your compatible smartphone. You can also customize your device with data fields, free watch faces from NUUN, and even apps like Uber and Accuweather, all available from Connect IQ™.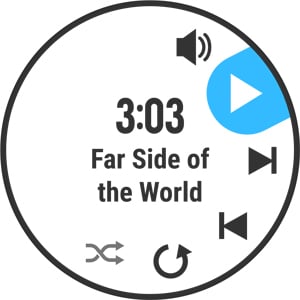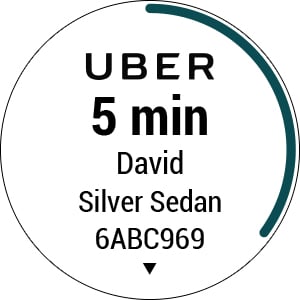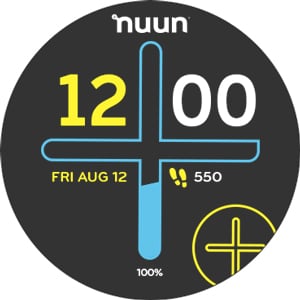 A Few More Extras
Just like you, Forerunner 935 goes hard, all day long. This watch becomes your partner in recovery with all-day activity tracking¹ that monitors steps, calories and sleep. It's also compatible with our line of Varia™ cycling awareness devices, including rearview radar, smart bike lights and Varia Vision™ in-sight display. Complete your cycling suite with our pedal-based power meters, Vector™ 2 (dual-sensing) and 2S (single-sensing). Vector 2 pairs seamlessly with your Forerunner to show power, cadence, left/right balance and cycling dynamics, which show how and where you produce power.
Make Every Day a Competition
Get the extra push you need to beat yesterday with Strava Live Segments. Strava Summit members can sync running and cycling segments to their 935 for live feedback during their activities. Also get alerts for segment starts and finishes, view leaderboard rankings, and see how your current effort compares to your PR.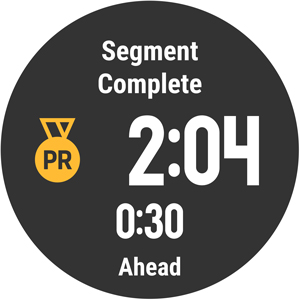 From Plan to Performance with TrainingPeaks
There is nothing more satisfying than a workout performed to perfection. With the TrainingPeaks Connect IQ app, you can open your daily workout right on the Forerunner 935. Then, let the device guide you through your workout in real time, complete with intensity targets and interval durations straight from TrainingPeaks. After your session, automatically sync your completed workout back into TrainingPeaks for detailed analysis of your performance and to measure your progress toward your goals.
Running Power
Add power data to your training by downloading our Running Power app from the Connect IQ™ store onto your compatible watch. Developed by Garmin Labs, the Running Power app taps into metrics — such as pace, vertical oscillation, grade and even local wind conditions — to determine the amount of power you're applying at the ground as you run. When you know how much power you're expending from minute to minute and mile to mile, you're better able to pace yourself, which can help keep you from tiring out too quickly. The best news? If you already own the right Garmin devices, adding power to your run is free. All you need is a Forerunner® 935 and 1 of these 3 accessories: HRM-Run™, HRM-Tri™ or the Running Dynamics Pod. Learn more.
1Activity tracking accuracy
2When used with Running Dynamics Pod (sold separately) or HRM-Run or HRM-Tri monitor; included with some models, sold separately on others
3See Garmin.com/ble for a list of compatible smartphones
Wi-Fi® is a registered trademark of the Wi-Fi Alliance.
Gear West ships purchases using UPS, FedEx, and USPS. We make every effort to get your order out as quickly as possible. Some products including skis may take longer to process depending on the shop services required.
U.S. Shipping Options
UPS Ground (3-7 day delivery)
$5.00 Flat Rate!
Excludes All Oversize Items* and shipping to Hawaii, Alaska or Canada

*Oversize packages incur and additional charge (see below for more info on oversize packages).
Hawaii and Alaska Residents
Use USPS Priority Shipping which may include an additional charge.
USPS Priority Post (3-5 day delivery)
Flat Rate = $9.99
Expedited (2-3 day delivery exludes weekends and holidays)
Flat Rate = $25.00
Overnight (next day air delivery excludes weekends & Holidays)
Flat Rate = $50.00
Canadian Shipping Options
USPS Priority Mail (up to 10 business days. Certain items restricted*)
UPS Ground will be used for classic skis
Flat Rate = $30 (An additional Brokerage Fee can be up to $20 or more depending on shipment size. Multiple boxes incur higher brokerage fees. Brokerage fees are the responsibility of the receiver and are non-negotiable.)
*Restricted USPS Priority Items Include: classic skis beyond 197 cm, wax remover, wax tables
Canadian Duties and Taxes are the responsibility of the recipient.
*Oversize Packages - Standard oversize change = $25.00.
Some items are subject to an oversize freight charge. They include but are not limited to:
-Skis
-Ski Poles
-Sportube Ski Carriers
-Wax Tables and Ski Wax Forms
For shipments to Canada, the oversize charge gets added to the base charge.
Oversize charge covers up to two oversize items. Additional oversize items will accumulate additional charges.
Order Processing
Orders are processed quickly and ship out on weekdays excluding holidays. Some products and services may add additional delays to shipping which include but are not limited to:
-Nordic Skis: Race skis are hand picked and tested to confirm fit (based on height/weight) and quality, which may delay shipping up to 24 hours.
-Poles to be cut: If you are requesting a pole to be cut to a custom length, this may delay shipping up to 24 hours.
-Basic wax: wax services on skis including hotbox and single layer glide may delay shipping up to 24 hours.
-Premium wax: wax service on skis including World Cup Hotbox, Hotbox + Race hardening and and other race wax services may delay shipping up to 48 hours.
-Stonegrind services: Stonegrinding is an advanced multi-step process that may delay shipping up to 10 days.
-
Outgoing shipments/shipping windows: outgoing shipments are picked up daily Monday through Friday excluding holidays. There is no pickup on weekends or holidays such as Christmas Day and Eve, New Years Day and Eve, Thanksgiving, Labor day and The 4th of July. No orders are shipped on those days. If an order is placed during or near a no-ship window (including expedited or next day air shipping), gear west is not responsible for resulting shipping delays.
Shipping Restrictions - Some items have specific shipping restrctions or cannot be shipped at all. Restrictions include:
-We currently cannot ship complete bicycles
-Some products such as liquid wax and remover cannot be shipped via air due to goverment restrictions, and therefore can only be shipped standard ground
Questions about Shipping?
If you have any questions about shipping your purchase please feel free to contact us: mailorder@gearwest.com Local: 952-473-0377 Toll Free: 877-473-4327
UPS ESTIMATED DELIVERY TIMES
Gear West
NO HASSLE RETURNS!
We want you to be happy with your purchase from Gear West, and if for any reason you need to return or exchange an item we want to make it as easy as possible for you to do so.
RETURN/REFUND POLICY
- Items must be returned within 30 days of purchase. Store credit may be given after 30 days.
- Items must be in new and unused condition and must be returned with all original packaging.
- Clothing items (shoes, boots, and apparel) must be clean and unworn with all original hang tags still attached.
- Partial store credit may be issued if product is returned in used condition or if not returned with original packaging.
- Returns of mounted skis will be charged a 25% restocking fee. Service (mounting, grinds, hotboxes, etc.) will not be refunded.
- If you have any questions please call us toll free at 1 (877) 473-GEAR (4327).
- Gear West Ski, Run & Soccer does not issue shipping labels or credit shipping costs.
HOW TO RETURN/EXCHANGE AN ITEM
- Pack returned items with original packaging and ship via UPS, Fedex, or USPS insured mail, and include Attn: Returns on the label (see more below)
- If you have a gearwest.com account, you can sign into your account and request a return or exchange, which Gear West will approve if the above conditions are met. You will be asked to provide an explanation for your return.
- If you made your purchase as a guest, please return the item with the receipt, and give a written explanation for your return.
- Return to the address below with your return address shown on the outside of the package:

Gear West
Attn: Returns
1786 W Wayzata Blvd Suite B
Long Lake, MN 55356
PRICING DISCLAIMER
Gear West Ski & Run strives to give you an easy-to-use site that provides accurate content, including product information, policies, pricing, and visual displays which are shown for representational purposes only. All pricing is subject to change without notice. For all prices, products, and offers, Gear West Ski & Run reserves the right to make adjustments due to changing market conditions, product discontinuation, manufacturer price changes, errors, closeouts, specials, and other extenuating circumstances. Pricing changes may occur frequently. As a result of this and the fact that we are human, the documents and graphics published on this site may at times contain errors. We are not responsible for typographical errors or technical inaccuracies and reserve the right to refund any money received on any discrepant order.
Please do not hesitate to drop us an email (info@gearwest.com) or give us a call with any questions:
Local: 952-473-0377
Toll Free: 877-473-GEAR (4327)
Gear West will meet or beat any advertised price on any product we sell. If you are about to make a purchase and discover a lower advertised price offered by a competitor on the same available brand and model, let us know and we'll match that price on the spot.
How Price Matches are Handled:
Simply call us at 1-877-473 GEAR (4327) or send us an email info@gearwest.com with the product you are interested in and where we can find the lower advertised price.
Conditions:
The item must be currently available in your size from the retailer whose price you would like us to match.
Exclusions:
The Gear West Price Guarantee does not apply to our or our competitors' free offers, coupon codes, member discounts, limited-quantity items, open-box items, clearance and Outlet Center items, mail-in incentives, financing or bundle offers, or items for sale on Auction sites. The policy does not apply to typographical errors or a competitor's price that results from a price match. Price matching is subject to the discretion of Gear West.